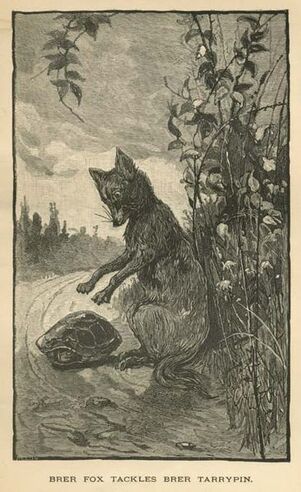 In
Storm In The Village
chapter 12,
Miss Read
remembers this quote while listening to
Miss Crabbe
and
Miss Jackson
discuss their educational theories.
The line is from the story Brer Fox Tackles Brer Tarrypin, which appeared in Uncle Remus: His songs and his sayings by Joel Chandler Harris (1845 - 1908), published in 1881 by D. Appleton & Company.

The book was illustrated by Frederick S. Church and James H. Moser.